One of the "Five Best Flower Farms in New England" according to Yankee Magazine (March 2019 Issue) "Berlin flower farm earns high praise." Worcester Living magazine (Spring 2020 issue)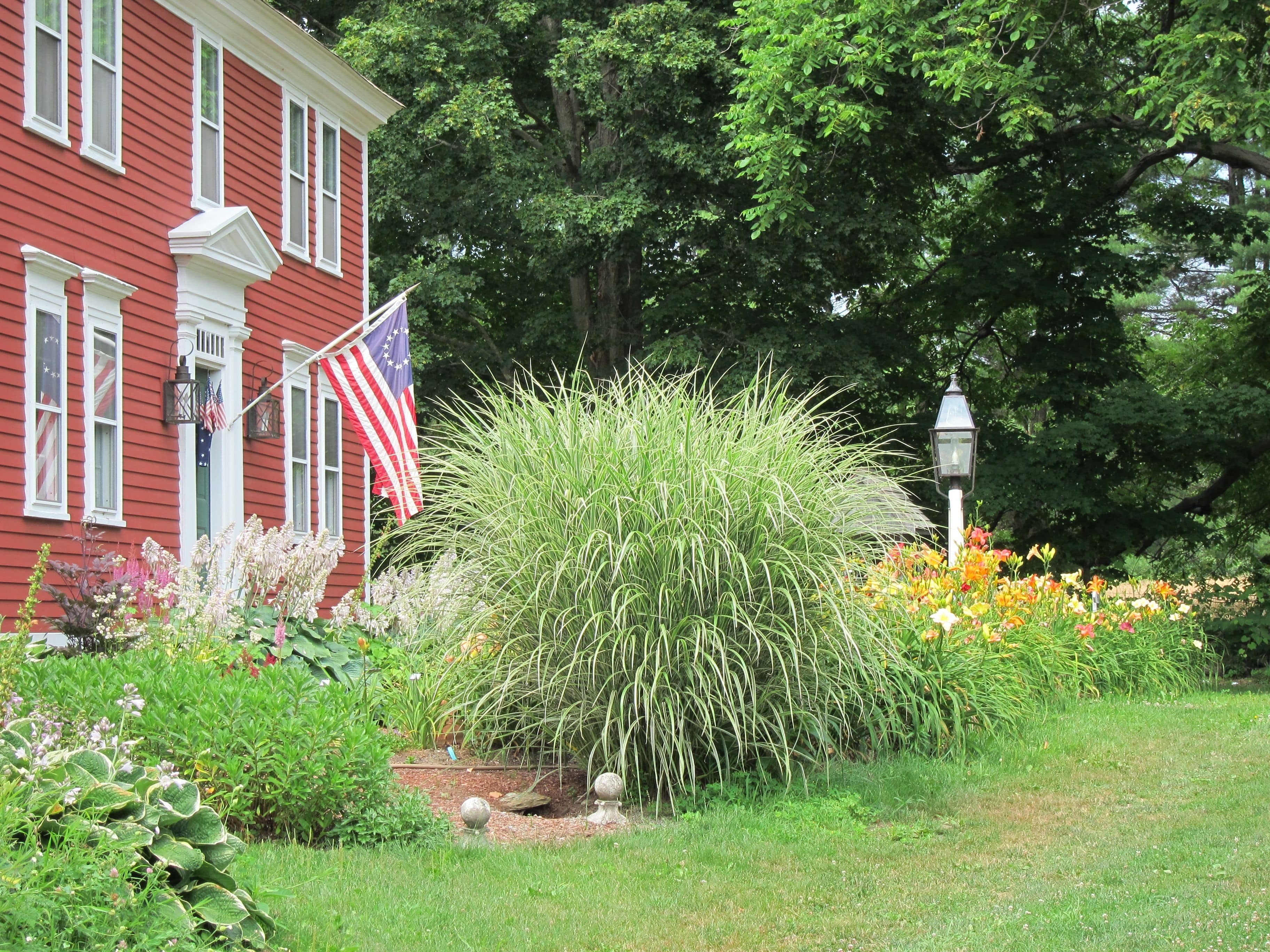 opening on May 1 Our 22nd year HELPING GARDENERS SUCCEED !

264 Linden Street, Berlin, MA 01503 ~ 978-838-2471
Welcome to our flower farm and enjoy a step back in time with a visit to this circa 1740 farm with its daylily, hosta and perennial gardens located in the central Massachusetts town of Berlin. This wonderful flower farm is just an hour west of Boston or a brief twenty minutes northeast of Worcester.... and only four miles from the Worcester County Horticultural Society's Botanic Garden, "Tower Hill" (http:// towerhillbg.org) .... and only four miles from either the Solomon Pond Mall or the Highland Commons Mall (home to Cabela's). We invite you to explore and shop in a tranquil country setting. We have one of the largest selections of both new and old style Daylily, Hosta, Peony and Iris cultivars in central Massachusetts as well as a very large selection of other sun and shade loving perennials: Alliums, Asiatic Lilies, Clematis, Ferns, Flowering Trees and Shrubs, Ground Covers, Heathers, Herbs, Hydrangea (also climbing), Lady Slippers, Miniature Conifers and Trees, Native Plants, Ornamental Grasses, Rock Garden Plants, Vining Plants, Water Garden Plants, Woodland Plants..... Annuals in the Spring..... Hardy Garden Mums and other late flowering perennials in the Fall. We are located in Growing Zone 5 and therefore, our plant offerings are hardy for Zone 5 or colder. The majority of our perennials are offered in one or two gallon pots. For those of you who have been visiting our farm over the years, you are most likely aware that each year we have expanded upon our sun and shade perennial offerings and this year is no exception. More potted perennials will be offered this year than ever before as well as an expanded offering of flowering trees and shrubs. The Farm also has a garden shed gift shop, garden statuary, birdbaths and fountains by Campania International, high quality bird houses that are made in Massachusetts, Spear Head Spades, Coast of Maine organic fertilizers and other natural products to help your garden thrive. Gift Certificates are available in any amount for any occasion. Thank you for taking the time to browse our website. We look forward to seeing you all at the farm this season. Happy Gardening!
GOLDEN SKEP FLOWER FARM 264 Linden Street Berlin, Massachusetts 01503 978-838-2471